A more elegant styled gift. Perfect for display on a mantle, wall shelf, or on a desk in the office.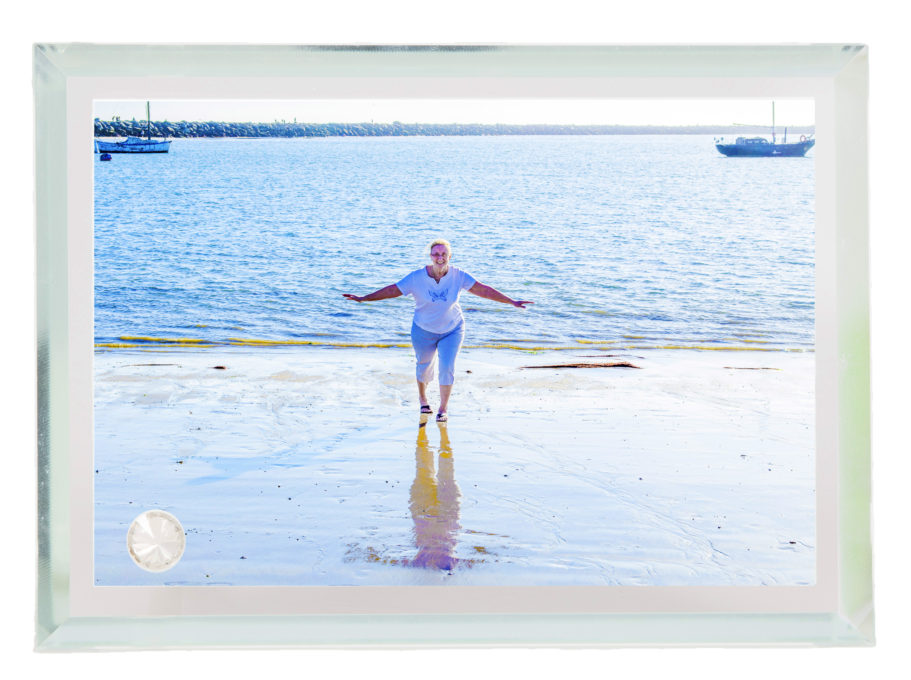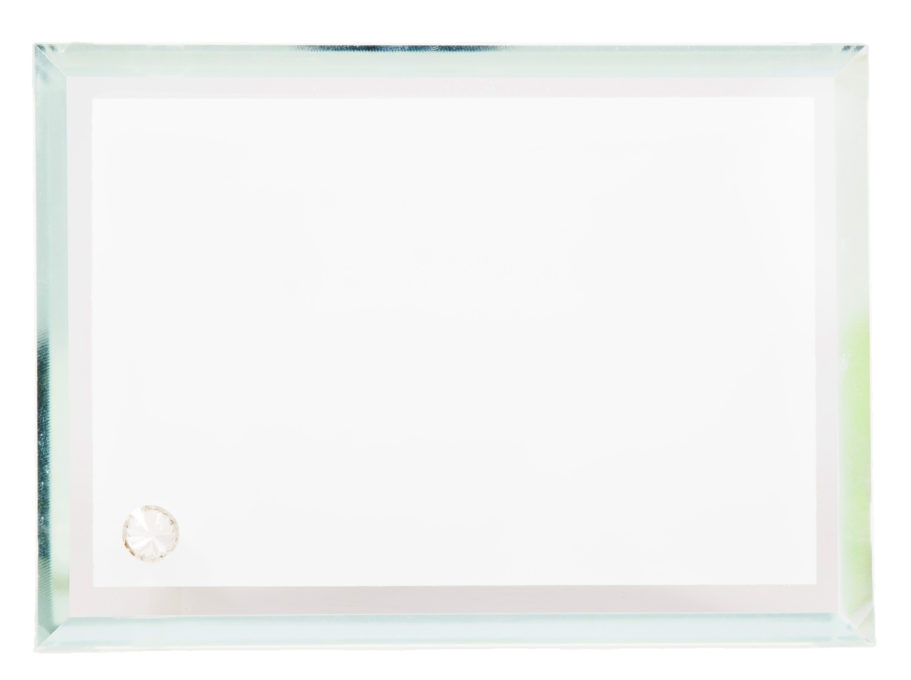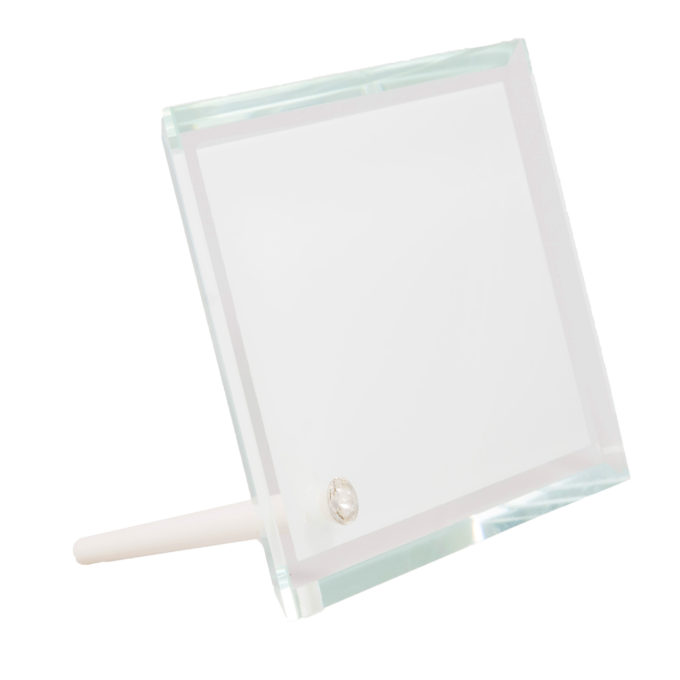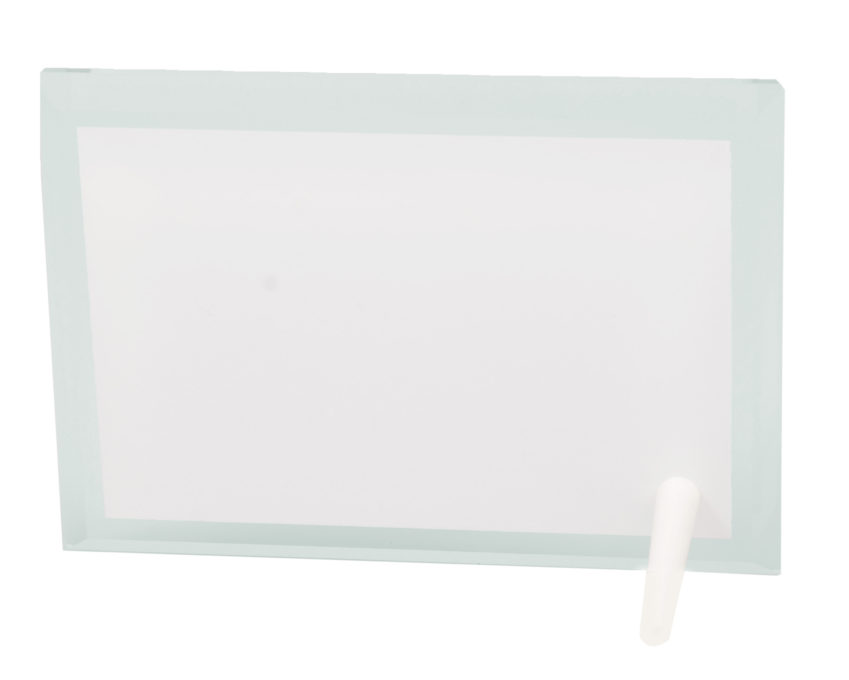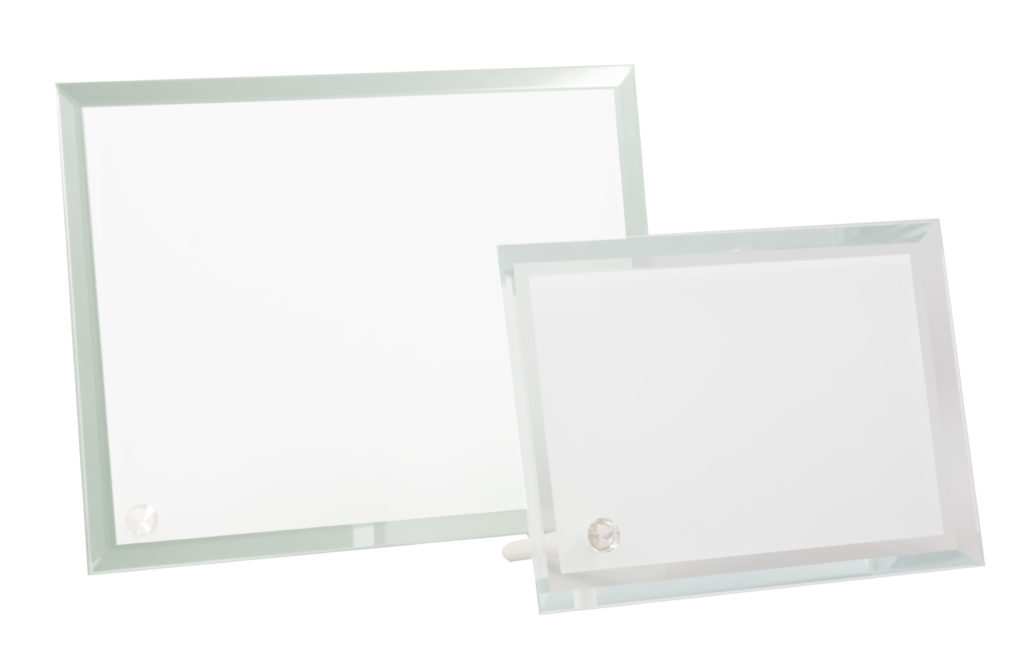 These Beveled Glass Display Frames are available  in Two (2) sizes.  5″ x 7″  and  7″ x 9″  
     The glass display frame comes complete with jeweled foot stand as shown above.
   Whether we have taken the photo professionally or, you send one of your designs for a diy project you are working on, we can imprint these beveled glass frames for you. Yes, we can use  your cell phone images too, to commemorate any occasion you wish to remember! 
     The images are applied to these glass frames using the Dye Sublimation process at 400 F and are infused into the rear surface.    Since this is not painted on, it allows the image to be nearly impervious to scratching. 
     The best images for this type of project are where the main subject is rectangular in shape. Please contact us if you have any doubts as to whether an image will work or not, we will be very happy to work closely with you. We can even send you a proof for your approval before the plate is made!
     Any quantity is OK !  The price listed below is for a "One of"  glass frame. Quantity discounts are available as well. Contact us for more information.
2018 Pricing:     Price Each (1)     Seven inch x Nine inch    $  56.00                                                                                        Price Each (1)     Five inch x Seven inch    $  45.00                                                                                                       Complete with Jeweled Foot  Stand                                                      
Please allow for NY Sales Tax and   $6.00 flat rate packaging and shipping.
Ready to find out more?
Drop us a line today !